Enabling knowledge and information sharing is essential for organizational alignment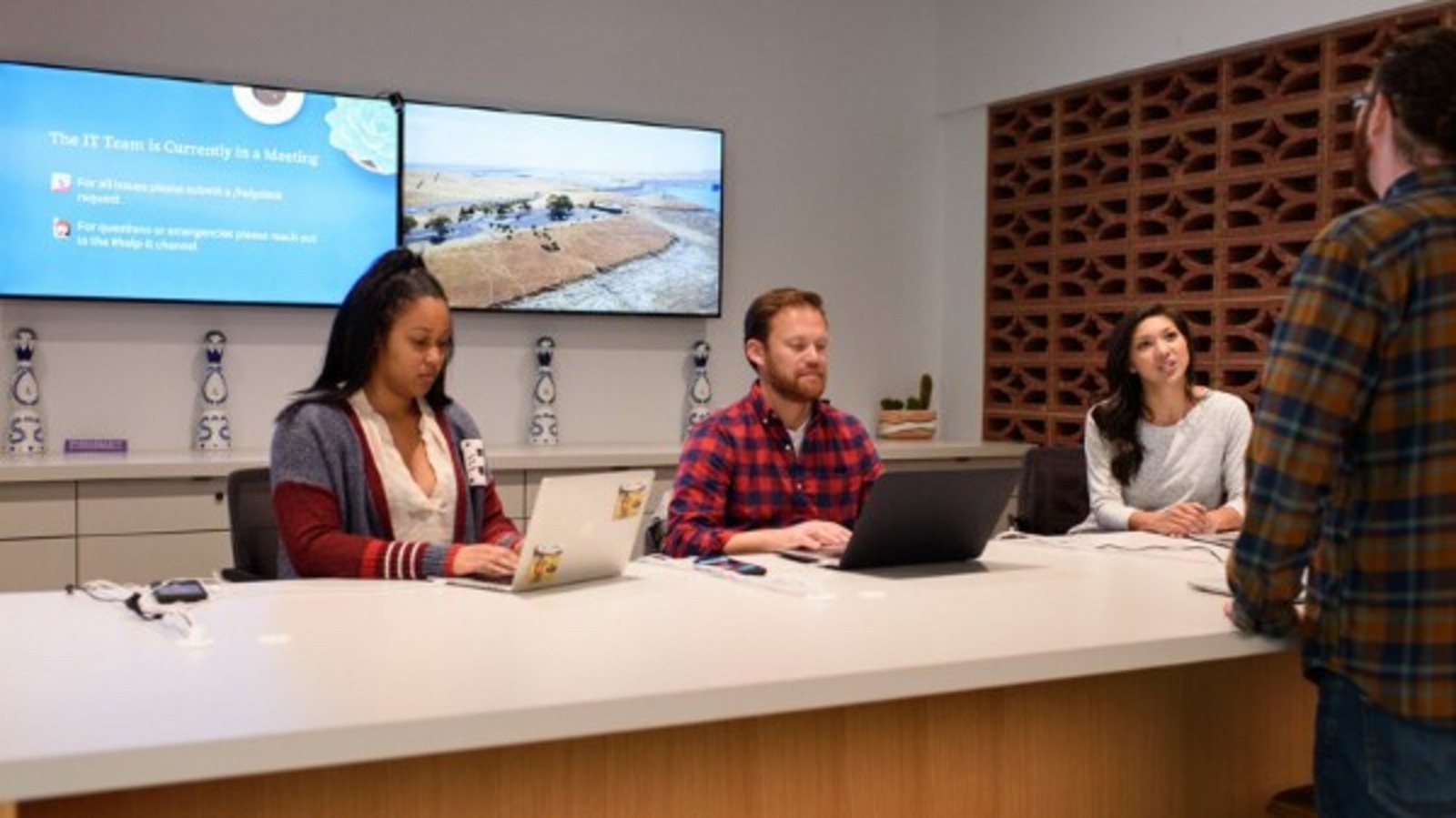 Underutilization of shared resources, ideas, and data is a huge problem, especially with a dispersed workforce trying to figure out how to collaborate effectively while working remotely.
A major differentiator in any competitive market is when companies understand the value of sharing knowledge and resources, empowering their employees with the wealth of information at their disposal, thereby creating that critical alignment within the organization.
However, according to a recent study by Slack, The Reinvention of Work, the lack of quick and easy access to files is a major frustration for 7 in 10 Indian knowledge workers (71%). And Indian organizations fail to maximize the impact of their work by not providing easy access to shared knowledge and valuable resources that exist within the organization. Underutilization of shared resources, ideas, and data is a huge problem, especially with a dispersed workforce trying to figure out how to collaborate effectively while working remotely.
Read also :
Are you looking for a smart phone? To check the mobile locator, click here.
What contributes to the problem is the lack of a central platform to bring together all essential applications. Time that could be better spent on high-value work, like building relationships with new customers, is wasted switching between different apps for communication, collaboration, file storage, document sharing and more Again.
According to the Slack study – which was based on a survey of 2,000 Indian knowledge workers at companies with more than 100 employees – respondents were wasting an average of around 10 hours a week moving between the different apps they were using. for work. Alarmingly, this amounts to nearly 10 work weeks of lost productivity per year.
Just imagine a workplace where everyone loses 10 weeks of productivity a year – just by going back and forth between apps to find the right information, messages and files. In any business, this is a huge and very costly area of ​​inefficiency.
Worse, without a single point of application convergence, the impact is more than just wasted time – it's errors, duplicate work, inability to onboard new people to a project, and misalignments. between teams that can end up increasing workloads and overburdening employees. .
A single place to connect, communicate and collaborate
To unleash the full potential of their employees, increase efficiency, and nurture strong working relationships with their partners and customers, companies must bring together all the information, files, and applications that their employees use on one platform: a digital headquarters.
According to the Slack study, nearly 9 in 10 Indian knowledge workers agreed that having a common collaboration platform would make for a better way to work, not only internally, but also when working with people outside the organization (88%).
This challenge of external collaboration is particularly significant, with 97% of Indian employees reporting having worked with external parties, including customers, industry associations, partners, suppliers and government agencies. They also said they use five apps a day, on average, just to communicate and collaborate with these external parties.
While the proliferation of applications and the dispersion of information pose a challenge, nearly 9 in 10 knowledge workers would like to continue using the technologies and workflow processes that have been adopted during the pandemic, even when they return to the workplace. office to some extent (86%).
By implementing a common collaboration platform, like Slack, organizations can save time that would otherwise be wasted by employees researching across multiple apps, allowing them to stay aligned on projects, priorities, and tasks. Goals. It also makes it easier for employees to find the information and files they need to collaborate with external parties, which has a positive effect on sales, customer service, vendor relations, and more.
In this new era of work, the digital HQ should become the cornerstone of any successful company's technology stack, creating an open workplace that promotes knowledge sharing and empowers its employees to make informed decisions faster.
After all, if information is the key to unleashing productivity, innovation and growth, it is essential that Indian knowledge workers have the right technology to make this information easily accessible, allow employees to share their knowledge and foster alignment within an organization.
Learn more in Slack's The Reinvention of Work study.
Disclaimer: This article is a paid publication and does not involve any journalistic/editorial involvement of the Hindustan Times. Hindustan Times does not endorse/endorse the content(s) of the article/advertisement and/or opinions expressed herein. Hindustan Times shall not be in any way responsible and/or liable in any way whatsoever for anything stated in the article and/or also with respect to the view(s), opinion(s) ), announcement(s), statement(s), affirmation(s) etc., stated/presented in the same.