'improving knowledge is key to improving technology' | Hubballi News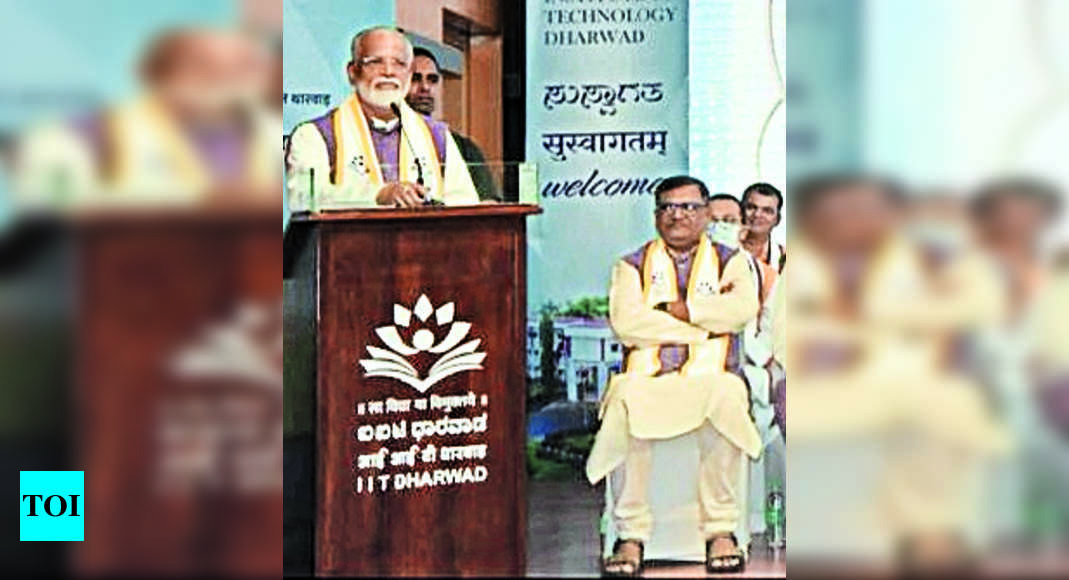 Dharwad: India, which celebrates the 75th anniversary of its independence, has positioned itself in the world community thanks to a solid and stable political leadership, a renewed entrepreneurial spirit and a will to be stakeholders. Inventive and fertile minds should be the foundation for realizing Vision India 2047, former Indian Space Research Organization (Isro) Chairman K. Radhakrishnan.
Addressing graduates at IIT-Dharwad's third annual and first physics convocation here on Sunday, he said, "Technology has advanced exponentially and we are seeing many rapidly evolving and potentially transformative technologies spanning technologies information, biological sciences, materials sciences, energy and other fields. The list of "next big things" will grow and the question is whether it can actually be increased. »
Stating that improving knowledge is the key word to prepare for new technologies, Radhakrishnan said a person who does not refresh his knowledge every six months will remain absent. The space scientist emphasized the need for technology to be people-centric so that society benefits.
Every professional will face unforeseen challenges, both successes and failures, and one must be prepared to deal with the consequences, he said.
Hailing the National Education Policy-2020 as an amazing document in place, Radhakrishnan said, it would transform India into a vibrant knowledge society and mold global citizens with critical thinking, conceptual understanding and human values.
Union Parliamentary Affairs Minister Pralhad Joshi, who was the chief guest, said that the country's youth, especially those with technical knowledge and management skills, coupled with degrees from IITs and of IIM, have many opportunities to take the country to greater heights. Instead of becoming job seekers, aim to become job providers, he told new graduates, he said.
120 BTech graduate students
During the third annual convocation of IIT Dharwad, a total of 120 students received their B Technology degrees, while four received M Tech and one student received a Ph.D. Gowri Subedar received India's President's Gold Medal, while Rishit Saiya received the director's gold medal. Ashish Kupasad, Karan Anvekar and Mohammad Zahid Pathan received silver medals.