BOZEMAN — Tyler Walker first saw the viral video of former Montana Tech football coach Bob Green two years ago. Walker had no way of knowing then that he would become the next version of Green, at least among a small segment of people.
Walker was coaching at Muskingum University — a Division III school in Ohio — when video of Green's unique and fun one-liners made the rounds on the internet. Walker knew little about Montana at the time. He had grown up in Ohio, played football in Tennessee, and lived briefly in Michigan before returning to his home state.
Montana became more than a great mass on a map when Taylor Housewright was hired to be Montana State's 2020 offensive coordinator. Housewright and Walker were graduate assistants in Miami, Ohio years earlier, and that connection made Walker a coaching candidate at MSU. He joined the Bobcats as director of recruiting in February 2020.
Less than two years later, Walker became MSU's tight ends/backs coach. It's one of many position groups he's coached over the course of his career, and his wealth of knowledge has made the transition "seamless," as MSU head coach Brent Vigen put it. The same goes for his Green-esque personality.
"He's a very capable guy, and he really, really cares about us and wants us to become the best possible versions of ourselves," MSU fullback and captain RJ Fitzgerald said Aug. 13. . coach."
Fitzgerald, a Dillon native, was the first Bobcat to publicly compare Walker to the legendary Butte trainer. Walker, 33, looks a bit like a younger version of Green, 72, but Walker's humorous lines are what sparked the comparison.
Green wanted his team to "stay busy and look for opportunities", he once said, "like a woodpecker in a petrified forest". Walker tells his players to be like "a rat on a Cheeto".
"If you're blocking somebody, you gotta be a rat on a Cheeto. You gotta be quick," MSU tight end Derryk Snell said Aug. 3. "Or if you catch the ball, you have to catch it."
Walker also likes to use the phrase "full tilt boogie", and he has recycled lines such as "Scuba Steve" (from the movie "Big Daddy") and "great Scott" (from "Back to the Future").
"We have to get him on the mic one of these days," Fitzgerald said.
Walker once called MSU tight end Elijah Reynolds "a ball in the tall grass," a phrase coined by Hall of Fame football coach Bill Parcells that's a more creative way of saying "lost." ".
"I say wild stuff, I know that," Walker told 406mtsports.com on Monday. "I've calmed down a bit. I used to be off the charts.
Walker's lyrics mostly came out in positional meetings, but Vigen saw that personality on display when Walker ran the Cats' camps over the summer. It's one of the ways Walker has impressed his bosses and peers throughout his career.
Housewright praised Vigen for Walker's work ethic and hard work, helping Walker get hired in 2020 even though MSU didn't have an on-court coaching job to fill. In addition to his scouting role, Walker served as an offensive analyst last season.
"He's obviously very passionate about coaching, but he was ready to take a step back to move up the ranks," Vigen said on Feb. 2. "He worked very hard, was very thorough, extremely organized."
Walker did not play or coach tight ends until this year, but he played wide receiver at Bethel University (Tennessee) from 2008-2009 and coached that position at Miami, Davenport University (Michigan), and Grand Rapids (Michigan) Catholic Central. He felt more like a ball in the tall grass at Muskingum, when he transitioned from special teams coordinator/defensive backs coach to defensive coordinator.
Walker's experience as a defensive line GA in Miami in 2015 helped him coach the defense a few years later. He thinks coaching in so many different areas has helped him with MSU's tight ends/fullbacks.
"I have things I can talk to them about from a defensive perspective," Walker said, adding, "Trying to get them to understand why people do things on the defensive side of the ball. 'Why is he here? Why is he here? Why are we doing this?'"
Fitzgerald was struck by Walker's intelligence.
"He's probably smarter on defense (than on offense)," Fitzgerald said. "He talks about certain things on defense, (and I'm) like, 'I don't even know what you're talking about.'"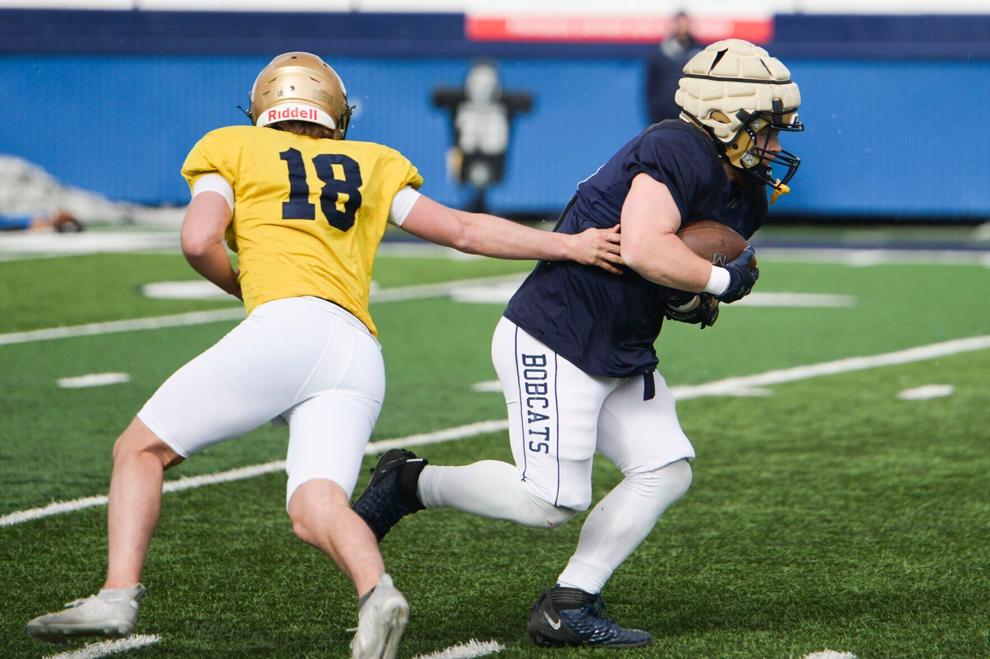 Former MSU tight ends coach Nate Potter took the same position at Boise State in mid-January. About two weeks later, MSU announced that Walker would fill the vacancy.
Walker's move to an on-field role didn't require much discussion between him, Vigen and Housewright.
"They knew I wouldn't have left the coordinator position to come here and not want to be on the field anymore," Walker said.
Walker has enjoyed his new gig and his players have performed well for five games this fall.
The No. 4-ranked MSU (4-1, 2-0 Big Sky) leads the FCS in yards per carry (6.56) thanks in part to Fitzgerald's punishing block, and the senior scored his first career touchdown during a a win at Eastern Washington on Sept. 24 ("I said, 'About time, man. It's been six years,'" Walker joked). Snell has also been a powerful blocker, as he showed on Sean Chambers' two long touchdowns in a 41-24 win over UC Davis on Saturday. The redshirt junior also caught six passes for 86 yards and a touchdown and returned a 27-yard kick against Davis, while Treyton Pickering leads the Cats tight ends with nine catches and 138 yards.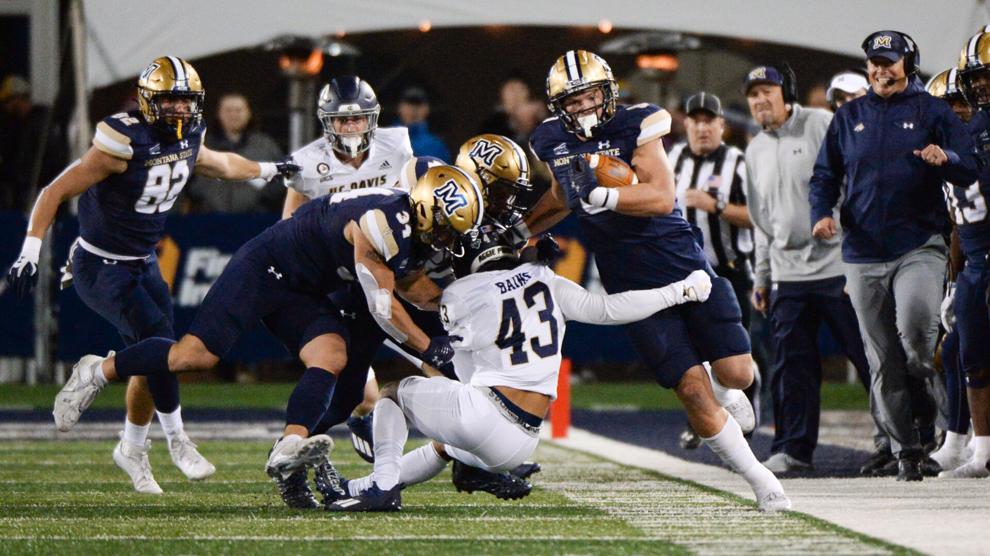 "You don't have to keep these guys," Walker said. "They show up when they are supposed to show up. They do what they are supposed to do. I don't have to worry about them studying.
"So getting these guys to be mature and really love what they're doing and love their teammates and love each other here, that's been an easier transition than it could have been."
Bozeman is getting a bit colder than Ohio and Michigan, but he enjoyed his time in the state where Green played. Playing in front of more than 20,000 fans at Bobcat Stadium throughout the fall definitely beats practicing "MACtion games on a Tuesday night in front of 7,000," Walker said with a smile.
"I've lived in a lot of different places coaching football. I could probably do other things, but man, I'd be miserable if I didn't," he said. "I appreciate it. I'm having a good time."
Like a rat on a Cheeto.