Two Republicans challenging incumbent Rachel Garver for Lancaster County Treasurer say they would use their experience to improve services in the office.
Tracy Refior, a financial adviser, and Jasmine Gibson, a title clerk in the treasurer's office, are both Republicans, and the winner of the primary will face Garver, a Democrat, in the general election.
The treasurer handles all tax deposits and receipts and invests county funds; and the office handles all motor vehicle registrations, titles and number plates and provides space for driver's license examiners.
Refior, 52, is a financial advisor and small business owner. He grew up in North Platte and came to Lincoln in 1988 to attend the University of Nebraska-Lincoln. He earned a degree in political science and oral communication.
In 1993, he became a financial advisor and owned a warehouse in Eagle. He made an unsuccessful bid for Lincoln Airport Authority last year.
He said his experience as a small business owner and trustee who understands investments makes him best qualified to lead the office, which manages nearly $300 million in investments.
"I'm the only small business owner that's running," he said. "I know how to treat my customers and how to run a business. And make no mistake, the county treasurer's office is a business.
He said he also knows what it takes to run a day-to-day business and would even look for small ways to save money, like using LED lights.
"My grandfather always told me you watch your pennies and the dollars will take care of themselves," he said.
He said he would bring more transparency, integrity and honesty to the office. One way to be more transparent, he said, is to post more current tax collections on the website. He could consider a monthly newsletter to keep taxpayers better informed about the workings of the office.
He said he would also work to make the office more efficient by improving technology, perhaps introducing kiosks at the front door to reduce wait times by better directing customers to open windows.
"I've proven myself," he said. "I believe I can help the citizens of Lancaster County."
Gibson, 40, is a Lincoln native who has worked for the Treasurer's Office for about six years and says she will use her experience and knowledge of the office to improve customer service.
"I know how everything works," said Gibson, who is a titles clerk but has held other positions at the office.
Gibson said the most important part of the job is handling title, registration and license plate transactions with the public.
Many of the changes she said she would make are simple, but would increase efficiency and reduce queues. For example, a person doesn't need to stand at the door to order people to open the windows, because they often don't know which transactions will complete the fastest.
Instead, the person at the front door could help people complete transactions, reducing the wait time and making better use of the now assigned employees to help people book appointments, especially when there are not any.
"It's small simple things but I think added together it will help a lot," she said.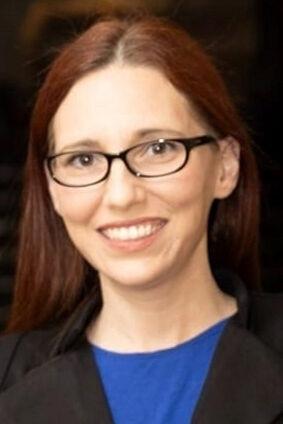 She said she will also increase the office's social media presence to raise awareness that people can book appointments and make it easier to register, as well as increase the ways people receive renewal notices. 'registration.
She said she would also move the desk designed to help people with disabilities to the front of the office.
Employees made such suggestions, but to no avail, she said.
Gibson said it will also reopen five currently unfilled positions and find ways to better retain staff because that has been an issue.
Having financial experience is important, she says, but to use that experience, the treasurer needs to know how to handle all the payments that come into the office, and she's the only candidate who knows how to do that.
Prior to working for the Treasurer's Office, she managed a warehouse for about five years. A mother of four, she earned a degree in behavioral science from Bellevue University and is working on a degree in business management from Western Governors University.
"I love serving the public," she said. "It bothers me how things are handled because I know they could be better."
Supreme Court says Morfeld can run for Lancaster County prosecutor
City Hall: Despite Women Elected in Lincoln, Omaha, Few Women Run Nebraska Cities
Most Lancaster County elected officials' salaries would rise 3% after next election
In unusual county election, only one candidate runs unopposed
Representative Jeff Fortenberry will appear on the ballot even though he has resigned. Other Republicans: Mike Flood, Curtis Huffman, John Glen Weaver and…
Nine Republicans are in the running for the GOP gubernatorial nomination and two Democrats. One from each party, with a lone libertarian candid…
Republican incumbent Bob Evnen of Lincoln faces two challengers in the primary: Robert Borer of Lincoln and Rex Schroder of Palmyra.
Mike Foley and Larry Anderson are competing for the Republican ticket in the primary. We'll move on to take on Legal Marijuana Now candidate L.…
State Treasurer John Murante is seeking a second four-year term. He faces Paul Anderson in the Republican primary. Both are from Omaha. And…
The primary will eliminate one of two Republican candidates — Mike Hilgers or Jennifer Hicks — who run. The Legal Marijuana Now candid…
Three legislative districts in southeast Nebraska have competitive primary ballots: Districts 2, 26 and 46.
Only the District 3 seat on the Lancaster County Board of Commissioners features a contested race in the primary. County Commissioner Deb Scho…
Joe Nigro and Kristi Egger are running in the primary to be the Democratic candidate. The winner will face Trevin Preble, the only Republican ca…
One of two Republican candidates for Lancaster County Treasurer – Tracy Refior or Jasmine Gibson – will be eliminated in the primary. The w…
District 5's seat on the CSC Board of Directors is the only race where a candidate will be eliminated in the primary. Joann Herrington, Megan Neiles-Br…
Two of the three candidates in the Lower Platte South Natural Resources District Subdistrict 1 race will advance from the primary. The candidates are:…
Contact the writer at 402-473-7226 or mreist@journalstar.com.
On Twitter @LJSreist